Paper Pan, a new form of sustainability. An eco-friendly paper tray whose name already makes us fly to fantastic but possible worlds.
Paper Pan is a  paper tray  with the ambition to replace the tons of current plastic trays.
Let's think about what it means, in terms of consumption of raw materials and difficulty, if not the impossibility of recycling, the millions of synthetic plastic trays present daily on supermarket counters, in its linear machines and on the tables of all consumers in the world. Mostly dirty materials, difficult to reuse due to their difficulty in recyclability.
Paper Pan has excellent resistance to grease comparable to the resistance of common plastic trays.
It offers a high resistance to liquids and a constant mechanical rigidity during its application phase, the same as plastic containers.
Paper Pan is finally a  heat-sealable container.
But the most important aspects of Paper Pan lie in its  ease of recyclability and its strong focus on sustainability .
REQUEST INFORMATION
98x82x45h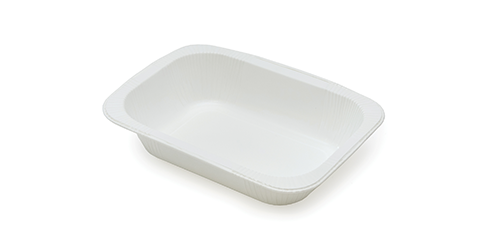 145x98x45h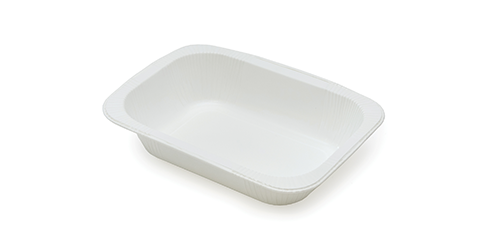 187x145x45h