5 Delightful Sweets To Make For Diwali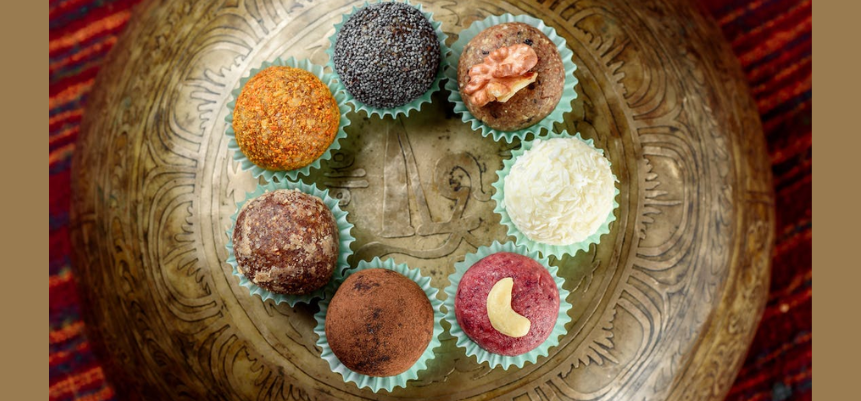 Diwali, the festival of lights, is a time of joy, togetherness, and delectable treats. One of the most significant aspects of this festival is the exchange of sweets and delicious delicacies among family and friends. As homes come alive with lights and decorations, the aroma of traditional sweets fills the air, creating an atmosphere of warmth and celebration. In this blog, we will explore 5 delightful treats that perfectly complement the Diwali festivities – three traditional sweets and two baked goodies. Let's dive into the culinary delights that will make this Diwali truly unforgettable! 
Kaju Katli, a timeless classic and a favourite during Diwali, never fails to impress with its rich nutty flavour. Made with cashews, sugar, and a hint of cardamom, this melt-in-your-mouth sweet delights both young and old. To give it a festive touch, decorate the diamond-shaped pieces with edible silver foil. Serve the kaju katli in beautiful paper cups, which not only add to the presentation but also promote sustainable packaging, making your celebrations more eco-friendly. 
Besan Ladoo, another popular Diwali sweet, holds a special place in the festivities. Made with roasted gram flour, ghee, and sugar, these golden-hued besan ladoos are easy to make and exude a heavenly aroma. Once prepared, serve the besan ladoos in colourful paper cups. The delightful combination of flavours and textures in these besan ladoos will undoubtedly leave everyone craving for more. 
Coconut Barfi brings the essence of tropical goodness to Diwali celebrations. Made with freshly grated coconut, condensed milk, and a touch of saffron, this soft and chewy delight is a crowd-pleaser. The vibrant yellow colour and the rich aroma of saffron make coconut barfi a visually appealing and tasty addition to your festive platter. Serve in paper cups for maximum festive vibes. 
While traditional sweets dominate Diwali, a touch of innovation with baked goodies can be a delightful surprise for your loved ones. Chocolate Gujiyas are a fusion of the traditional Gujiya and modern flavours. Fill flaky pastry shells with a luscious mixture of chocolate, nuts, and a hint of orange zest. Baking them to perfection gives these Gujiyas a unique twist, making them a hit among the young and old alike. Serve in paper cups. 
Biscotti, a popular Italian delight, makes for a wonderful addition to your Diwali treats. Infused with the goodness of almonds and flavoured with vanilla, these twice-baked cookies are perfect for dipping in your favourite hot beverage. Their crunchy texture and delightful taste will leave your guests asking for the recipe! 
Sweets play a vital role in Diwali celebrations, and their significance goes beyond just culinary delights. They hold deep cultural and spiritual meanings, symbolising the sweetness and joy of life, as well as the triumph of good over evil. The tradition of exchanging sweets with friends and neighbours fosters bonds of love and unity within the community. Offering sweets to deities during Diwali puja is considered an auspicious act, seeking blessings for prosperity and abundance. Moreover, sharing sweets with others is a way to express gratitude and goodwill, making the festival of Diwali a time of giving and spreading happiness. 
Reading about all the above sweets, you may want to dig deeper and learn a few more recipes from Ecopack's 2023 Cookbook. It has 10 wonderful recipes which you can try at Diwali to make it even more special. Order baking moulds from Ecopack so all your sweets will be protected. 
Diwali is a festival that celebrates the victory of light over darkness, and what better way to celebrate than with delightful treats that bring joy and happiness to everyone's heart! The aroma of traditional sweets like Kaju Katli, and Besan Ladoo, Coconut Barfi coupled with the modern twist of baked Chocolate Gujiyas, Almond Biscotti, make Diwali celebrations truly magical. As you prepare these mouthwatering treats, consider using sustainable packaging like paper cups and paper sticks, aligning your festivities with eco-conscious practices. So, this Diwali, savour the essence of togetherness and spread the sweetness of love with these